Calling all Foodies in Lahore.. Have you even tried actual burgers if you haven't tried these places? They literally have the best burgers in town, so get ready and try these places out next!
HOWDY:
Howdy undoubtedly tops our chart of the best burgers in all of Lahore. Burgers from Multi-National food chains like McDonalds and Hardees are nothing in front the burgers of Howdy. Tthey're juicy, they offer a wide range of choices you can choose from, and they're really fresh! Rango Tango is our most favorite burger here.
Howdy also offers amazing steaks and drinks, so don't forget to try them out. Howdy has outlets in Johar Town, Emporium, M.M. Alam Road, and Packages Mall.
JOHNNY AND JUGNU:
Johnny and Jugnu was started out as a small Takeaway, by students of LUMS as rumors have it. Its cheap, and it tastes AMAZING. You can choose between a variety of different sauces, make additions in your burger like Jalapenos, and add fries and drinks as you like! Its a quick take away, so head off to Johnny and Jugnu in Johar Town and DHA during your college/office breaks! Trust me, you won't regret it.
WINGS: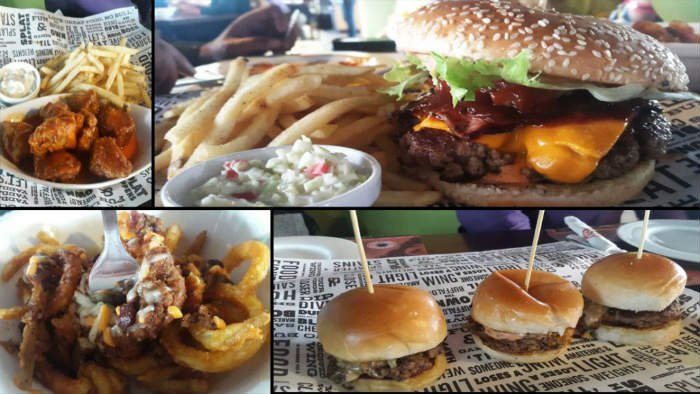 Wings is present at M.M Alam, and the burgers are similar to those of Howdy. This place definitely has one of the best burgers, and once again, its because of how juicy they are. The sauces are over-flowing, the burgers are really big, extremely DELICIOUS and so so fulfilling!!
RINA'S KITCHENETTE:
Rina's Kitchenette is famous for its tasty foods, recipes, and ambiance. And the burgers, once again, make it to our list because of their extraordinary taste. The cheese burger is so soft and juicy, it literally melts in your mouth.  You really need to go and try it out. Rina's Kitchenette is present in Gulberg and Defence, rush there and try out their burgers!
GUN SMOKE: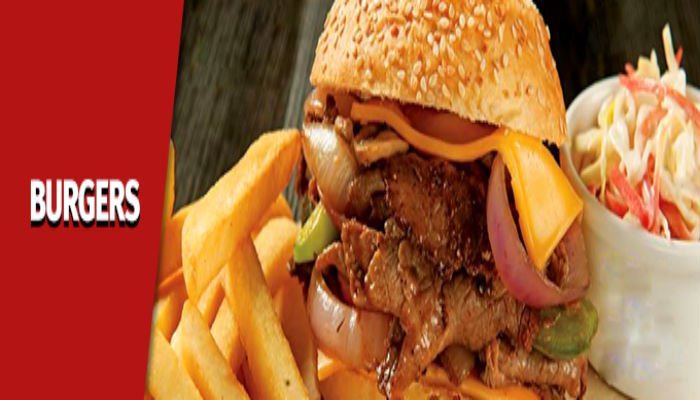 Gun smoke, does it really even need an introduction? The burgers and steaks are huge, they're delicious, a little pricey, but absolutely worth it. You can try their burgers at Gulberg Galleria.