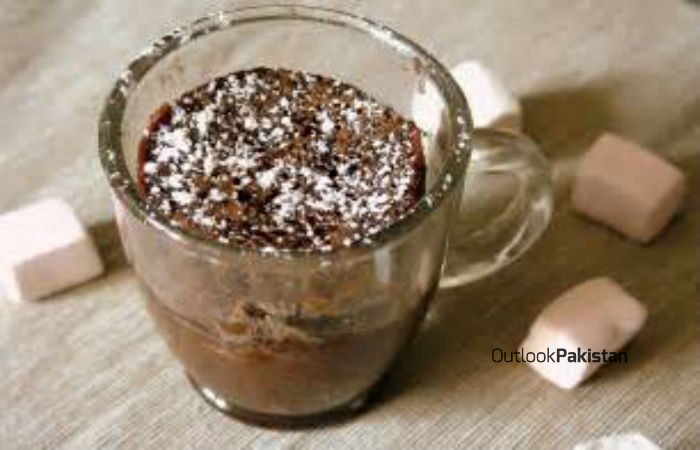 Sometimes you might feel the urge to have something extremely yummy at home, something chocolatey and something sweet.
You don't always have a driver at home you can bother to take you out so you can grab a dessert, or hey, sometimes you might not even find a friend who'd want to go out to a café to have dessert with you.
The second thought that hits your mind is, hey! Why don't I make myself a cake or some brownies at home? But then you don't want to spend time first preparing the batter, then waiting at least 40 minutes for it to bake…by that time you'd probably already be over that craving of your sweet tooth.
I have a perfect solution for you. Why don't you master making a mug cake at home which will hardly take 5 minutes? Do you think that's impossible? Well, here's a challenge for you. Try it, and then you come back and tell us if it took you any more than 5 minutes!
Here's what you'll need:
1. One egg
2. 4 table spoons of crushed sugar
3. 2 table spoons of oil
4. 1 table spoon of flour
5. 2 table spoons of cocoa powder
6. A tiny pinch of baking powder
Here's how to make it:
You have to pour in an egg in a mug, and then add the crushed sugar in it. Try to grind the sugar before you add it to your mixture, or else you'll be able to EAT the granules of sugar considering how big it is in Pakistan!
Then simply add the oil and mix together. Now its time for the dry ingredients, add the flour, add cocoa powder and a tinyyyy bit of baking powder. Mix everything together properly, preferably with a fork. Put the mug in the microwave and heat for about 1 minute 30 seconds to 2 minutes. Don't accidentally over do it!
Well, there you have it. A wonderful, soft, and yummy mug cake for one person in under 5 minutes. Try it with an ice cream, and your late night sweet cravings will all be satisfied!