Bamboo Union is a pure Pan Asian restaurant in gulberg, opposite to Mall one and right next to Second cup.
I happened to go there today with a group if my friends, as a lot of people had been recommending me that I go try this restaurant out. The only thing I have to say about this place is, its a 100% recommendation to everyone from my side as well.
I loved every dish I tried. I personally ordered cashew nut chicken, and a friend of mine ordered the crispy honey beef, well, these two were my most favourite  dishes there, yet! The ambiance is great, really nice people come in to dine there, and the service is great too. Its as great as Arcadian Cafe for me, so definitely one of my top places to have food at now!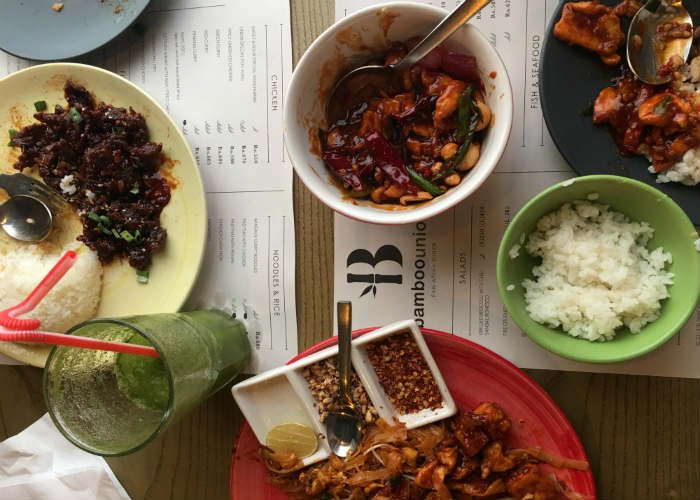 The cashew nut chicken was kind of sweet and chilli, the chicken was soft, and the nuts made the food more divine with every bite. The taste of this dish was all in all 10/10, and the sticky rice were my favourite!
The crispy honey beef was sweet and crispy the batter wasn't too thick. Its perfect for people who don't like too much spicy food. We tried their showmen as well, which had a creamy texture but they were made in a tomato sauce.
The presentation of the dishes was great, the waiters were cooperative, and I would definitely go to Bamboo Union again for Asian food whenever I get the chance to now!