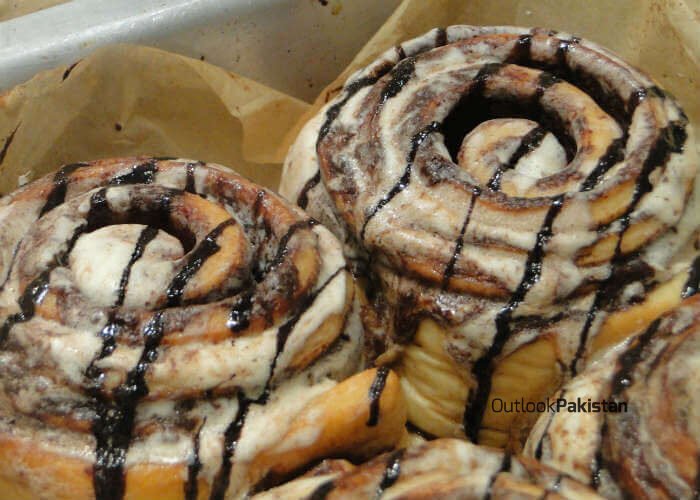 Do you have a sweet tooth, but not specifically craving chocolate desserts? Well, Cinnabon's pretty much what you'd want.
Its the kind of craving which is not exactly a dessert, not exactly chocolatey, but definitely really really sweet.
Desserts tend to bring people closer, and so does coffee. Well, Cinnabon Lahore is really the place you ought to go to in order to grab yourself the best coffee and sweet cinnamon rolls in town. The best thing about this place is that it serves you with freshly baked and extremely tasty cinnamon rolls, that not a lot of bakeries or cafes offer you here. The cinnamon rolls are rich in taste, and you can have different rolls according to your liking. Their classics are mostly widely liked, because they're simple and great to fulfill the craving you're having, but personally, I love the pecan nuts and caramel cinnamon rolls.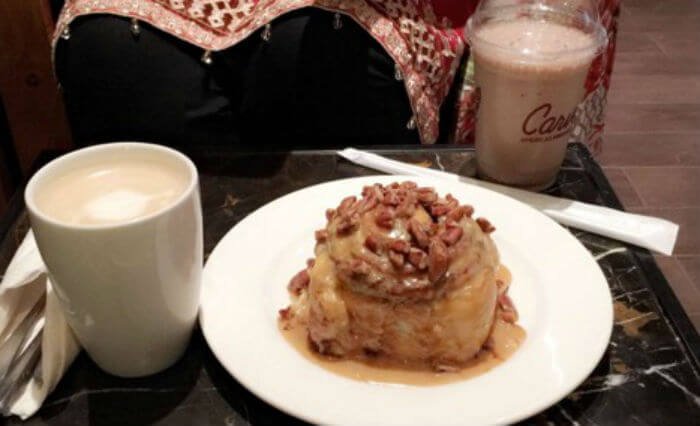 I often pair up this hot and mouth-watering roll with hot chocolate, and its the perfect combination. I know this combination is great for winters in specific, but I love it so much I have to go by at least once every month to give myself a dose of these fresh cinnamon rolls and hot chocolate!
Other than that, the coffees and other shakes are worth trying too. Being a sucker for chocolate shakes, sometimes I just grab a chocolate shake on the run from Cinnabon. The ambiance is great. Cinnabon at Gulberg has two floors. The ground floor is good to sit down at and chill, and the first floor is the smoking area so it satisfies both kinds of customers. Moreover, the waiters there always ensure that the cinnamon rolls and other savory food items are always fresh!
You won't regret going here one bit, and I recommend you try it at least once if you haven't been there still. You'll find Cinnabon in Gulberg, Packages Mall and soon to open in Emporium Mall, Lahore, too!