The famous TV anchor Gharida Farooqi is allegedly involved in the abuse of the child maid who stays at her home.
Gharida is allegedly keeping her housemaid Sonia under unlawful custody and is refusing to let her go with her parents.
The family of the maid has filed a petition with the Honorable Court, demanding legal action against the respondent and the custody of the girl.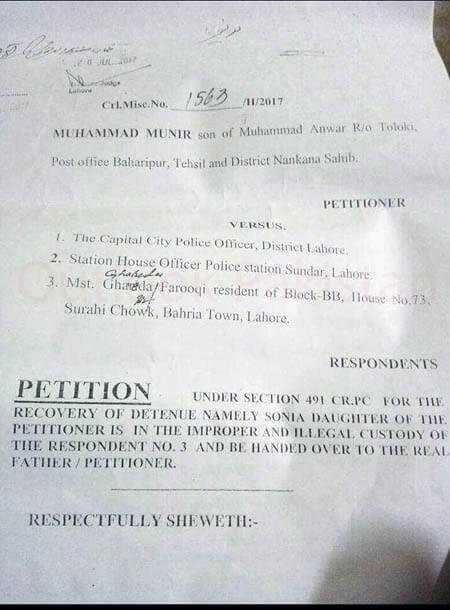 In leaked audio, Gharida can be heard cursing the woman who is asking the TV anchor to let the girl go with her parents.
The caller can also be heard saying that Gharida used to beat the child maid and didn't allow her to meet with her parents alone.
Moreover, upon realizing that Sonia's family went to the Bahria Town Lahore's office to complain about their problem, Gharida Farooqi blatantly threatened the woman, telling her that she won't be letting Sonia go, no matter what.
In Pakistan, sadly, this is not the first case of child maid abuse. Earlier this year, a Pakistani judge's wife tortured a child named Tayyaba, who was employed at their house.
In the times of moral crisis, it the responsibility of media to raise their voice for those people who cannot do anything for their own selves. But in this case, the most shocking thing is that the defender of the public interest is itself involved in shattering the basic principles of humanity.
The child's age is around 15 years, which makes this a case of child labor. Sadly many educated people across the country are involved in such illegal practices knowingly.
The audio is not yet forensically tested, and it is not yet verified officially whether it is Gharida's original voice or the audio is doctored somehow.