You could be one of those people who desire to visit their dream travel destination at least once in their lifetime. Maybe you want to see Spain or France, visit Eiffel tower or sunbath on the beaches of Maldives or Greece. But Don't let the fancy pictures taken by traveling agencies or shown in movies fool you. Expect something more.
Here are 7 travel destination letdowns which will leave you in shock.
An expectation of a picnic at Eiffel Tower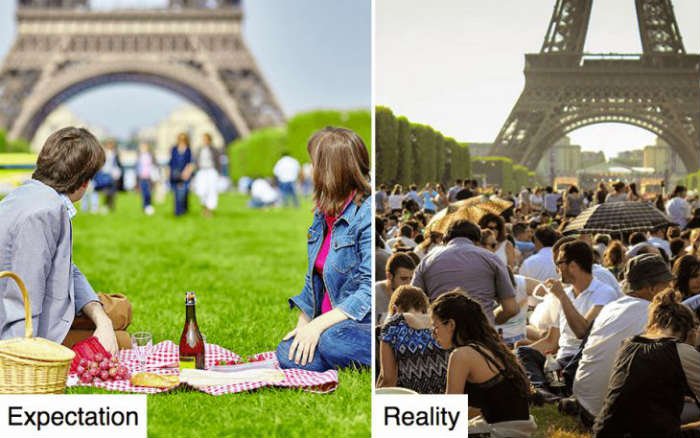 Stroll on the Great Wall of China
Relaxing in a Gondola in Venice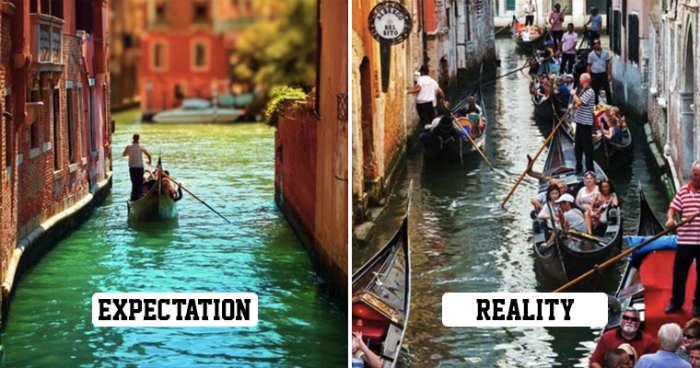 Relaxing on the beautiful Copacabana Beach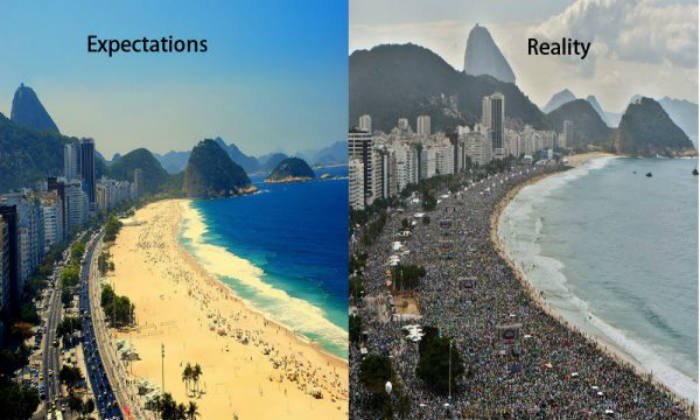 Visiting the majestic Taj Mahal
Looking at the historical sites of Egypt
Sitting on the Spanish Steps in Italy
Here is our list of major travel destination letdowns, let us know how was your experience when you went there.