Anyone who loves to read books would always want to suggest his favorite ones to others as well. The following are some of the books which are my favorites, and I would like to suggest you all read these at least once in your lifetime. I promise you won't regret reading a single one of these.
All these books are easily available at Readings in Lahore, which is a paradise for book lovers!
THE BOOK THIEF by Marcus Zusak: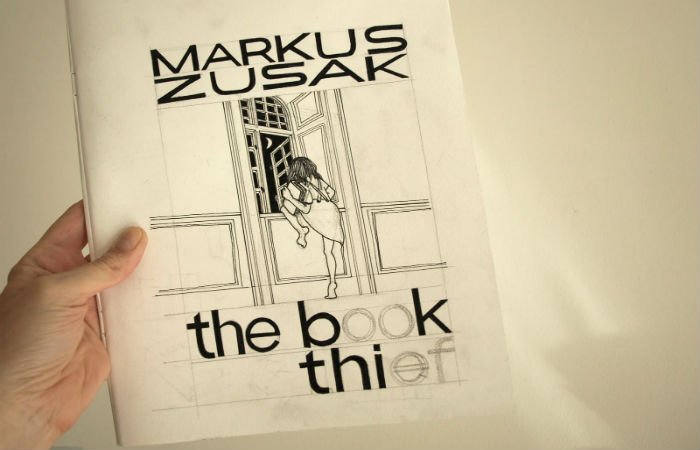 The Book Thief is one of my most favorite books, hence the reason why it is the first one on my list. It is set in war-torn Germany and is a story about a young girl who steals books to satisfy her thirst for knowledge. This story is narrated by Death itself, and when Death tells us a story, we are bound to listen to it.
2. WUTHERING HEIGHTS By Emily Bronte
Wuthering Heights is the only novel by Emily Bronte and is set out in the 18th century Great Britain. It emphasizes on the flaws and the dark side of human nature in a beautiful manner and is sometimes called the best tragedy of all time. It will serve to be a wonderful read for you romantics who are going through a rough patch!
3. PRIDE AND PREJUDICE By Jane Austen
Pride and Prejudice was written by Jane Austen in a time when marriage was one of the most important social concerns. Through five different couples, we learn the pros and cons of marriage and learn how an ill-matched couple can lead a disastrous life. On the other hand, if you fall in love, you can easily ignore the pride of another as you start your life together.
4. LORD OF THE FLIES By William Golding
Lord of the Flies is a story which follows a rift between civilization and savagery. It revolves around human nature which is inclined towards savagery, but the force of civilization does not allow a man to be his true self. Read the story of Jack and Ralph, as you learn the innate behavior of the human spirit.
5. A CATCHER IN THE RYE By J.D. Salinger:
This book is narrated by a cynical yet bone-crushingly honest teenager called Holden Caufield, who deplores the world around him for their "phony qualities". He distances himself from everyone, yet he craves their attention. This book is a mystery for most because Salinger refused to discuss it in detail. However, it is known to be the cause behind John Lennon's murder.
6. THE INHERITANCE CYCLE AND HARRY POTTER SERIES:
I couldn't end up deciding between these two series because both are equally amazing.
Harry Potter is a series extending over seven magical books. The story is based on a young boy, who finds out at the age of 11 that he is actually a wizard. He is sent to Hogwarts, a school for wizards, where he discovers the truth behind the death of his parents as he tries to keep the world of wizards safe from Lord Voldemort.
The inheritance cycle is a series of books based on a relationship of a boy and his dragon. It is a story depicting pure love, friendship, and the evil.
7. ANIMAL FARM By George Orwell
The Animal Farm is a really simple book, yet it is so propelling that you will be forced to finish it in no time. Orwell summarizes the history and concept of communism in a few hundred pages, however, the interesting thing is that he used animals in a farm to explain to us this concept. This is a must read for all history lovers!
8. THE GREAT GATSBY By F. Scott Fitzgerald:
Most people might be familiar with the title due to Leonardo DiCaprio's movie. The movie was based on this classic, a beautiful and enchanting tale of two long lost lovers who finally meet.
However, it seems as if Gatsby has all the worldly wealth one can wish for, but he is deprived of living a life with the one he loves.
9. THE ALCHEMIST by Paulo Coelho:
The Alchemist is a book which has gained several different reviews from critics. It is a small, yet wonderful tale of a shepherd called San Tiago as his life turns from rags to riches while he travels from Europe to the Middle East to achieve his goal, which is to find the soul of the world.
10. The three books of Khaled Hosseini:
All three books of Khaled Hosseini are based on the social norms and problems of Afghanistan.
A Thousand Splendid suns is my favorite, and it is a heartbreaking story of a young girl, Mariam.
I have recently read the Kite Runner and listed it as one of those books you should definitely read this summer. I loved it as much as I loved the two other books! Hosseini is indeed a great story teller.
11. LIKE THE FLOWING RIVER by Paulo Coelho:
Like the Flowing River is a book based on small stories, which can serve to be a bedtime story book for you. Every story has a moral of its own. The book is simple yet captivating. My favorite story in this book is "The Dead Man Wore Pyjamas".
12. THE HOUND OF BASKERVILLES By A.C Doyle:
Sir A.C DCoyle is indeed unmatchable in writing detective novels. He seems to be able to easily solve the impossible crimes. His lead character is Mr. Sherlock Holmes, and The Hound of the Baskervilles is my favourite novel by A.C. Doyle, as Mr. Holmes' detective skills are put to test with a slight mix of horror with mystery. It is indeed a delightful read!