On Feb 27, 2019, Pakistan Air Force (PAF) shot down two Indian fighter planes which entered into our airspace violating the LoC.
The engagement between Indian and Pakistani air forces started after a response from the Pakistan army to Indian aggression. Pakistan selected six targets on Indian side this morning and destroyed them avoiding any civilian and military casualties.
"Being a responsible nation, we decided not to waste human lives and avoid collateral damage as well."
"We selected six targets, our pilots locked them, and we struck them in an open area. We even avoided their administrative sites because we didn't want to waste a human life", told DG ISPR Maj General Asif Ghafoor.
He was addressing to national and international media persons while briefing the details of the operation that resulted in the shootdown of two Indian fighter planes.
After Pakistan air force destroyed their selected targets, two Indian fighter planes entered into Pakistan's space for aggression which were engaged and hit by Pakistan Air Force.
The wreckage of one Indian plane fell in Pakistan's territory while the other went down in Indian territory.
The ground forces of Pakistan also arrested two Indian pilots who had fallen off the plane after it was hit.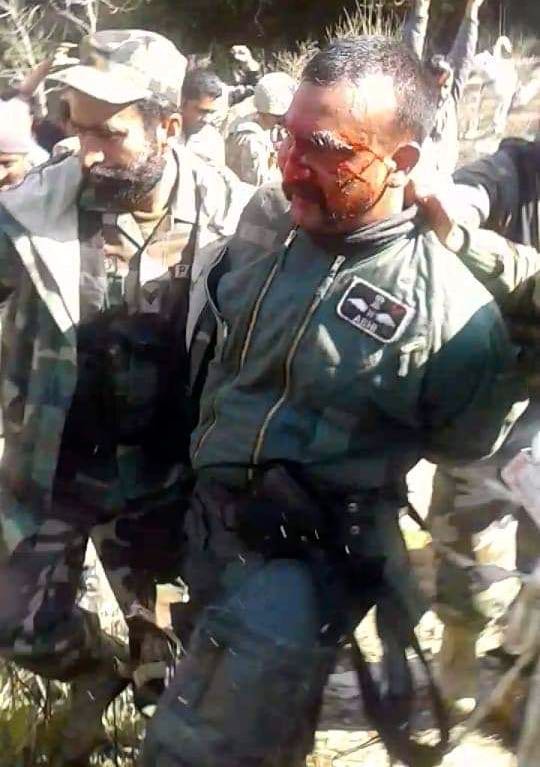 "One of the pilots is injured and is under treatment in Combined Military Hospital while the other one is with us, and we are treating them humanely and according to International rules," DG ISPR further stated.
ISPR has also released a video of the arrested pilot who calls himself Wing Commander Abhi Anand.
In the video, he tells the Pakistani authorities his name "Abhi Nandan," and service number as 27981. He can be seen requesting for water and asking if he is with the Pakistan army?
Watch the video and see
Check out the second video of Indian pilot who is impressed by Pakistan Army
On February 2019, Indian planes entered into Pakistan's space and allegedly bombed the militant facility. Indian media claimed their planes remained in Pakistan's territory for 21 minutes and without targeting any civilian, they hit their targeted spots. However, the claims have not been backed by any proof from the Indian authorities.
In response, Pakistan had announced to respond by hitting the selected targets in India.