Indian Air force had shot its own helicopter Mi-17 V5 on February 27, the day Pakistan and India engaged in an air fight.
Indian Air Force Chief, Rakesh Kumar Singh Bhadauria accepted that a surface to air missile of Indian Air Force hit the chopper that killed 6 onboard IAF personnel and a villager at Budgam near Srinagar.
"It was a big mistake from our side to hit our own chopper, and we accept it", Singh said. Administrative and disciplinary action is being taken against the responsible and IAF will ensure such incidents don't happen again.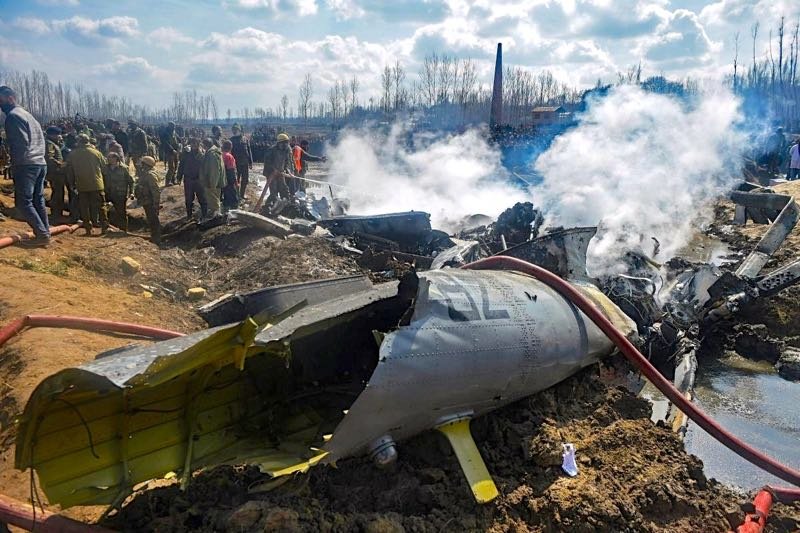 India earlier acknowledged the crash of its helicopter but did not mention a strike by its own system which was revealed after a court inquiry concluded a week ago.
The officers at the air defense system mistook their own helicopter for an enemy aircraft 10 minutes after it took off on the day when the Indian fighter plane was shot down by Pakistan's aircraft that later resulted in the arrest of Indian pilot Abhinandan. In a state of panic, IAF officers failed to recognize their own copter.
The inquiry highlights several loopholes that became the reason for the loss of lives and embarrassment to IAF.
The Dawn cites a Hindustan Times report which questions why the helicopter was called back to the base instead of sending it away from the high alert zone at the time when PAF and IAF were engaged in a fight.
Mi-17 V5 is counted among the safest breed of helicopters and they are not usually prone to technical faults, The Economic Times mentioned it in their editorial.
image source: roe.ru