Pakistan has decided to step into the ever-expanding global animation industry. An understanding between the Ministry of Information Technology and ISPR took place recently that will result in establishing a space in Pakistan to train, polish, and groom the talent.
Globally, the animation industry values at around $250 billion currently and might reach $415 billion by 2025. The global animation market is dominated by the USA and Japan, followed by South Korea. China, a relatively new player in digital animation, is also striving to gain a strong presence in the animation industry.
Earlier in 2020, the government also announced to jump into the $90 billion video game market that is expected to cross $200 billion by 2023.
During the pandemic, gaming saw a historical boost when in March 2020 alone, the spending touched $10 billion as people across the world glued to their mobile screens.
Similarly, one of the speedily growing sectors globally, the Animation industry is not only limited to entertainment but also plays a huge role in education, healthcare, engineering, and defense today.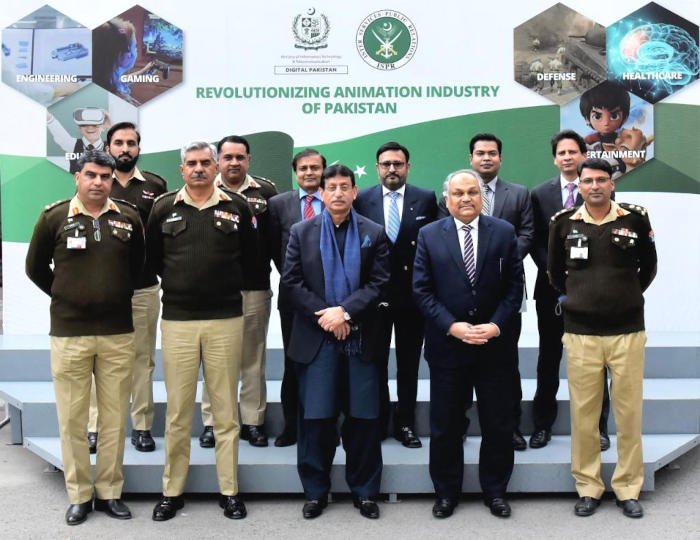 The joint venture also proposed creating an incubation center for producing entrepreneurs in the field of animation. In this regard, short courses pertaining to animation, gaming, and designing will be introduced to train quality human resources in specialized fields.
Federal Minister for IT & Telecom, Syed Amin Ul Haque, Secretary IT & Telecom, Mr. Shoaib Ahmad Siddiqui, DG ISPR, Major General Babar Iftikhar attended the ceremony held in ISPR headquarters.