Traveling is a passion that takes you places in search of peace and satisfaction where less would dare to go. It's a craze that lets you admire the beauty of nature.
Sometimes you don't need to go far off to explore and cherish the moments. Samundar Katha Lake, named after the village, is one of those human-made places that give you everything to enjoy your peaceful moments. Did I say man-made? Yes, but don't take me wrong, I don't mean disrespecting the place or calling it artificial enough to spoil your mood; no, it's quite the opposite.
Water flows down in a stream from mountains and coalesces into a beautiful green lake that takes its natural shade from the surrounding lush green mountains.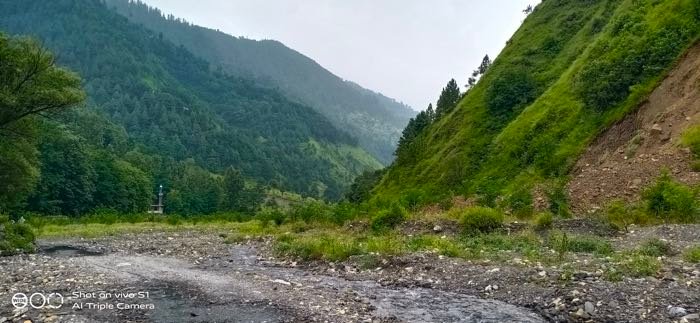 A walking track runs parallel to the stream that the local populace uses for commuting, and the track goes ahead to the villages far off into the mountains where life is still very simple and unpolluted.
After enjoying our spot for a while, we happened to meet Ijaz, a local resident, who happily took us to his village, a 25 minutes walk from the lake, showing us small waterfalls coming from far away mountains and which are also the source of their daily water consumption.
People in his village rely on woodwork and masonry in the nearby city for their living. In winters, they leave their houses due to the weather's harshness and spend two to three months in Abbottabad and then come back when the season ends.
The place is a whole day picnic place for families where they can enjoy cooking food, boating, jet skiing, and absorb what nature offers.
I visited the lake in July and found out from locals that the point is worth visiting even in the winter; I am talking about December – February. The good thing is, in those months, when most of the north is snow-covered and inaccessible, Samundar Katha lake can be your nearest tourist spot.
Samundar Katha lake was started by the forest department a few years ago, but later a private company took the project on a lease basis for developing the tourist spot.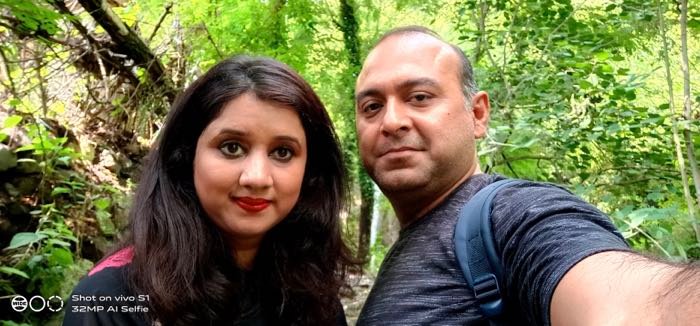 How to reach Samundar Katha
The lake falls in the jurisdiction of Abbottabad city. It is a 25 minutes drive (10km) from Nathia Gali (Galiyat) main Bazar. For reaching the lake, you need to leave the main Nathia Gali road; after 6 km of the drive (11 minutes), while going towards Abbottabad, turn left towards Samundar Khatta road. It's a narrow zigzag path of around 4.5 km that goes down to the lake.
While going down, there are some steep turns on some places but nothing dangerous. It's not an abandoned area, but houses of Samundar Katha village can be seen on both sides of the road that goes through mountains. All kinds of small to mid-range vehicles can comfortably reach there.
Distance from various destinations
One hour 48 min drive from Murree, just 49 km away

One hour 15 minutes drive from Abbottabad, just 34 km away

It's almost 499km away from Lahore.
Map from Nathia Gali