Ah – readings. The one place in Lahore that every book lover would die to go to. The one paradise, every reader yearns to spend all his time at!
It is now witnessed that the children in our generation prefer smartphones and tablets over books, hence being detached from reading literature and its benefits. There are still several events and programs arranged every now and then, to help everyone understand the true meaning and benefit of the reading culture.
Readings is a small paradise full of books, and of people who love books. It has small cushions on the floors, where every person can sit down, grab a book, and read for as long as they want to. This place is full of different genres of books! Every and any book you name, they have it. The variety is commendable.
The following are my favourite genres from where I love grabbing some books:
Literature Classics: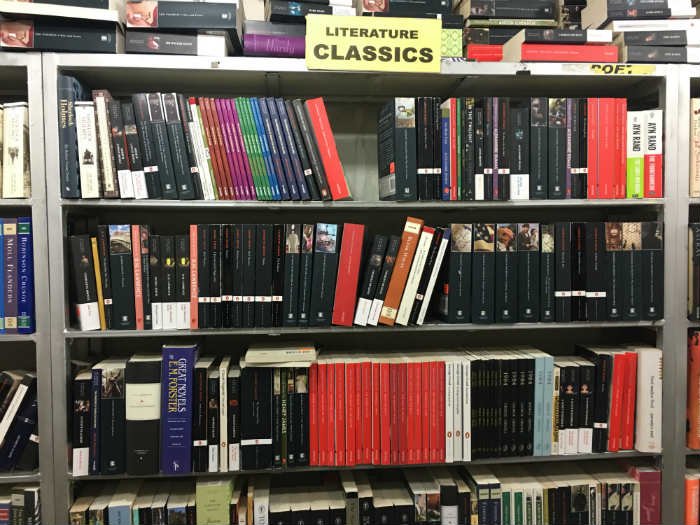 From the Bronte sisters to Jane Austen and even T.S Eliot. You'll find every English literature classic book here. You might want to start with To Kill a Mockingbird by Harper Lee though! And gradually up your game.
2. Biographies: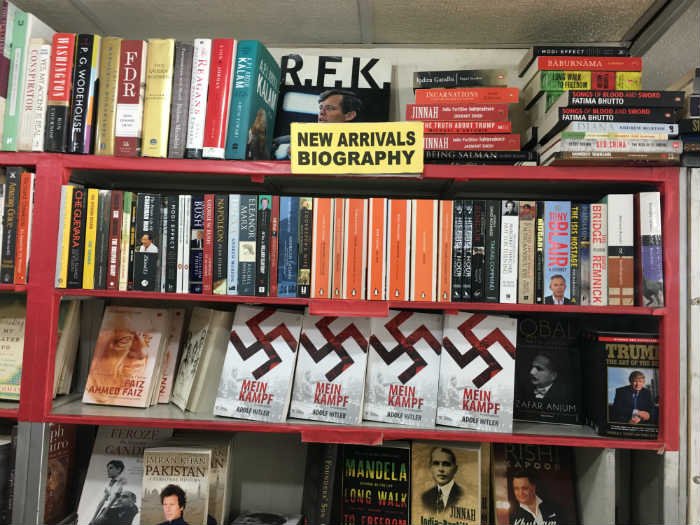 There are certain people who love reading and gaining knowledge about well-known personalities and their life histories, rather than reading the good old fiction genre. Readings has an entire section for such readers as well! Biographies of different personalities, whether Hitler or Stephen Hawking and even our own political leaders like Imran Khan, you'll find anyone's biography up here where you can enjoy reading them.
3. Crime Fiction novels: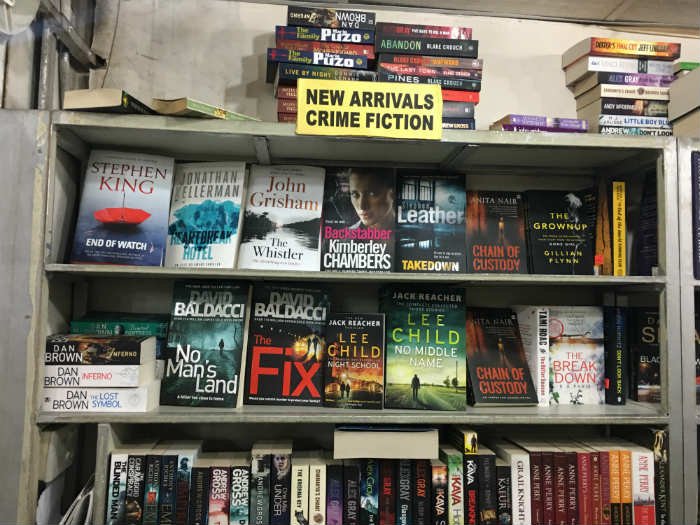 I'm a sucker for crime fiction novels, considering the fact that I love the suspense and mystery in them, and if you are too, then you'll easily find Sir A.C Doyle's Sherlock books here. Oh, and don't forget to grab yourselves some of Agatha Christie's novels too, they're amazing.
4. Romance: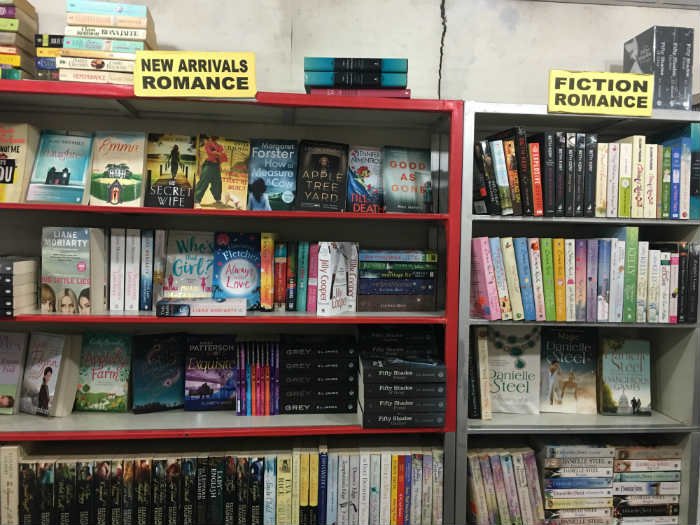 Now here's one section that whether bibliophiles or not, everyone enjoys reading – romance. You'll find literature classics, the pure depiction of love, and other modern literature here as well. Books like "Fault in our Stars" and "Me before you" are major hits, but if you have a separate teenage drama love story in your mind, you can come here, and I'm sure you'll find the book you're looking for.
Now don't get me wrong, the above-mentioned categories aren't the only genres you'll find at Readings, rather these are my favorite ones. There are several more sections of different book genres, like drama, poetry, non-fiction, etc. When you start visiting this bookstore often and spend time reading books, you'll definitely develop a favorites section as well depending on the genre that keeps you wanting to read more.
OTHER PROS OF GOING TO READINGS:
Let's just say the reasons and benefits of going to readings are too much to list down at one place. But it's my favorite place to spend time at, so here are a few pros you'll find there too:
The staff at Readings is really friendly. You can go in there and spend hours sitting with a book, but no one actually impresses on you to buy it for yourself. If you're trying to find a certain book, the staff will be more than happy to help you find any book you want!
No one judges you in there, its like a whole different universe immune to judgmental people. Even if you read several books or spend the entire day there, no one's going to judge you for not buying a single book.
Sometimes you actually even run into authors and writers! It's such a wonderful experience meeting one of your favorite writers and having small talk with them.
Readings has books for everyone, and these may be related to any topic at all, for example, there is a whole section just for kids under the age of 8! You'll find toys, gifts, books, coloring books, writing books, drawing books, etc. Everything that a child loves. Similarly, there are books that teens enjoy, such as romance and even cookbooks for chefs, or course books for students.
It provides you with a comfortable environment. You can sit in peace for a long time, without anyone disturbing you. You might sometimes end up making friends with some lovely people with whom you can discuss several different books.
There is a small cafe at the back of readings, where you can sit down with a friend and discuss a book over coffee.
There are several bookshelves at the back of the store where you have books at discounted prices. You'll find several amazing books at reasonable prices at the back. A book may be of hardly Rs. 100! You might even come across offers like "3 books for Rs. 150 only!" which is a dream come true for any reader.
There are tables seen up front when you enter on discounted prices too. The owner has indeed done an amazing job giving discounts on books; it helps students buy books and fulfill their thirst for reading literature.
This paradise for book lovers is present in Gulberg, Lahore. Readings is indeed a blessing for bibliophiles, where they can find any book they want and spend hours and hours nourishing their minds with information that they read.