Arcadian Cafe has always been my number one place for food because, believe it or not, every dish I have ever tried here never disappointed me.
That is true, whenever I go there, I try something different and every time, the dish is always better than the last one. The taste and quantity of the food are just amazing, and the prices are a perfect fit for everyone.
The ambiance is excellent; the service is quick; the waiters are nice and very cooperative. There always seems to be a manager upfront who personally goes to every table to ask if the food is okay and if we need anything else.
How helpful is that? Moreover, the waiter's are great with their suggestions on what kind of dish you'd want. You tell them whether you want something spicy or creamy, are you in the mood of pasta or steaks, and ranging between a wide variety of cuisines, they'll suggest you a dish which will be precisely what you had hoped for.
I'm a regular visitor of Arcadian Cafe, every other week I go and have lunch with a friend or family member and never regret anything I try.
Just today I ordered the Pan Fried Artichoke Chicken, and only a single bite of it felt like I had a volcano of cheese and chicken erupting in my mouth.
The cheese mixed with spinach is the covering of a big chicken fillet, under which you have potato covered in crumbs. It's so delicious; I'm sure your mouth will water soon as you look at it.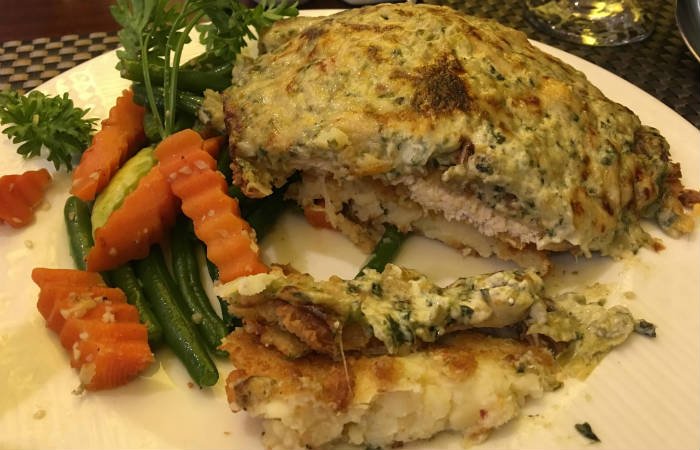 By God, if I can recommend anything on the menu now after having tested Arcadian's pasta. You must try their Pan Fried Artichoke Chicken, and you won't regret it one bit!
Moreover, no Arcadian visit is ever complete without having their mouth-watering molten lava cake for dessert. I rank it one of the best places to go for desserts in Lahore; it's a must-try. I never really go anywhere anymore for lava cakes ever since my friends have introduced me to this place. Here's what it looks like: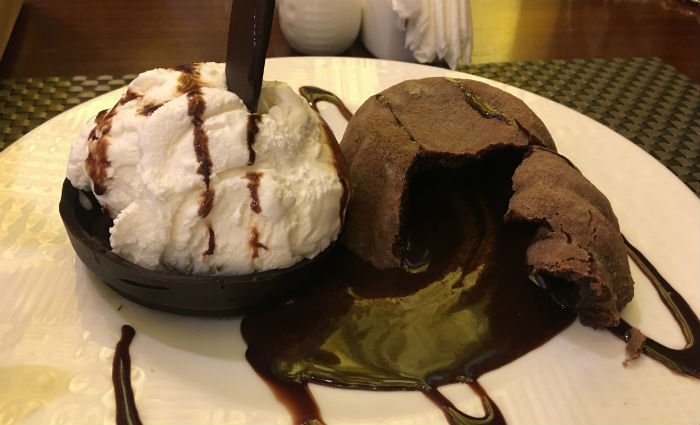 If you take a suggestion from me based on what to get for starters, I'd say, try their Wasabi Prawns. It's a plate of 6 humungous prawns, just what you need to start an excellent meal. Arcadian Cafe is definitely my most favorite place in Lahore to have food at, and I suggest if you haven't been there yet, it should be the next restaurant on your list.