Choti Eid is basically a climax of all the religious prayers and self-control in Ramzan. However, two things correctly define the prestigious festive of 'Meethi Eid'- Eidi and delish Eid sweets.
The desi desserts are the most exciting part of this event, and meethi Eid is almost incomplete without meetha. It all gets started from the nummy Sheer Khurma in the morning, and then scrummy sweets continue to liven our salver up the whole day.
So, if you are looking for some irresistible and delicious Eid sweets, then you have come to the right place. Here are some of the most toothsome Desi Eid sweets.
1. Sheer Khurma
Sheer Khurma is the top favorite Eid sweet of every desi home, right in the morning after Eid prayer. The famous Mughlai dessert is a mixture of milk and vermicelli with a flavor of cardamom, making it utterly lip-smacking sweet. Eid is actually incomplete without the delicious Sheer Khurma.
2. Kheer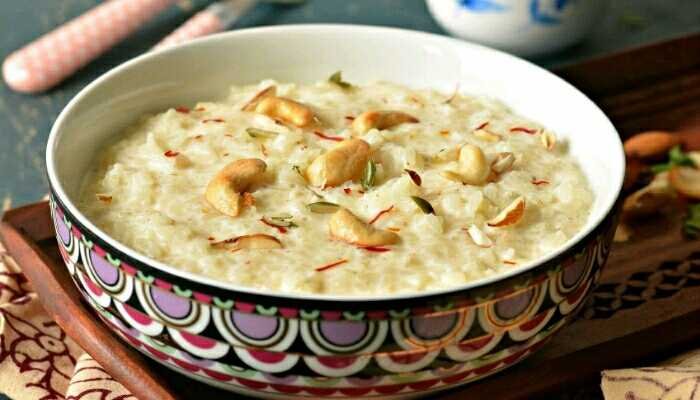 The other customary Eid sweet is Kheer and people can take bowls upon bowls of this pleasant sweetness. To get a delicious bowl of kheer, one needs to be patient enough to let the sweet cook on the stove for hours.
3. Gulab Jamun
The soft and most adorable Gulab Jamun is the most mouth-watering thing to have. Gulab Jamun can provide utter bliss to anyone anytime.
4. Ras Malai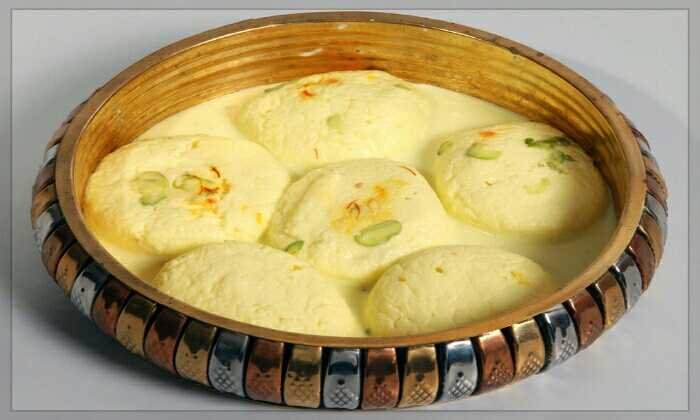 Another absolutely yummiest Eid sweet is Ras Malai, and people who don't prefer sweet dishes much even tend to crave for this delicious last course. The mixture of 'ras' (basically, condensed milk) and malai balls make this sweet the all-time favorite.
5. Falooda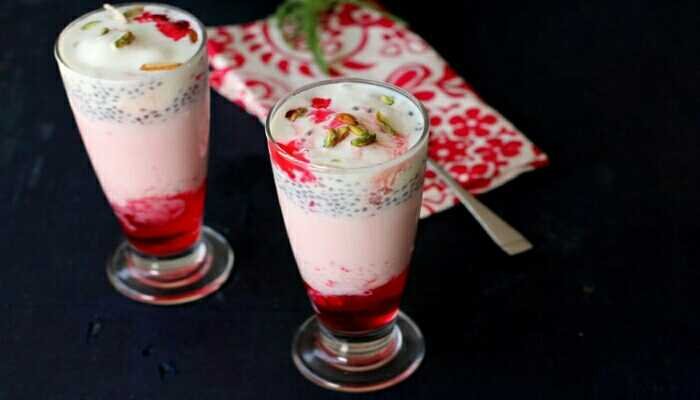 The best ever sweet treat for summer's Eid is the chilled Falooda and what sets it apart from other desserts is, it can be served in any flavor that always perks up the salver.
6. Chum Chum
Chum Chums are more likely to be a family of Gulab Jamun and Rasgula. The totally juicy and sugary chum chums are the best addition to anyone's platter on Eid.
7. Gajar ka Halwa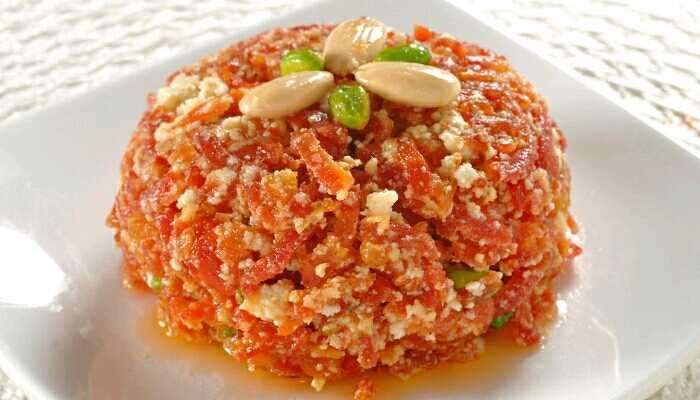 In the race of numerous halwas, Gajrela always stands to outclass. Though the time consuming sweet dish recipe is always worth, the wait and delight to have it on feasts.
8. Kulfi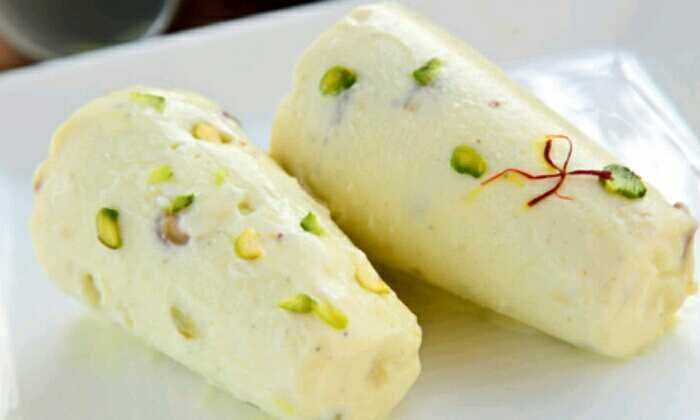 Kulfi is another cold sweet course and is actually an ice cream with a desi flavor and touch to it. To have this frozen dairy, dessert is always a treat for sweet cravers. Kulfi is perfect to be served in summer's Eid as the last course.
9. Sohan Halwa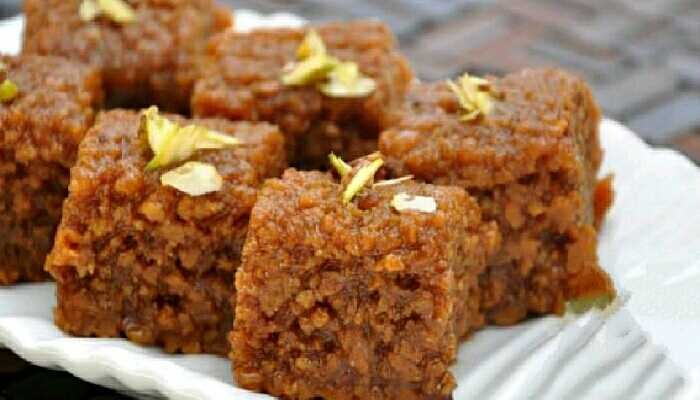 Multan being famous for producing real luscious Sohan Halwa also claims about the detailed history of the Halwa's recipe. It's been claimed and believed that the ruler of Multan, Dewan Sawan Mal, in the 1700s, invented the recipe. However, Sohan Halwa is another finger-licking course for desi's Eid.
10. Zarda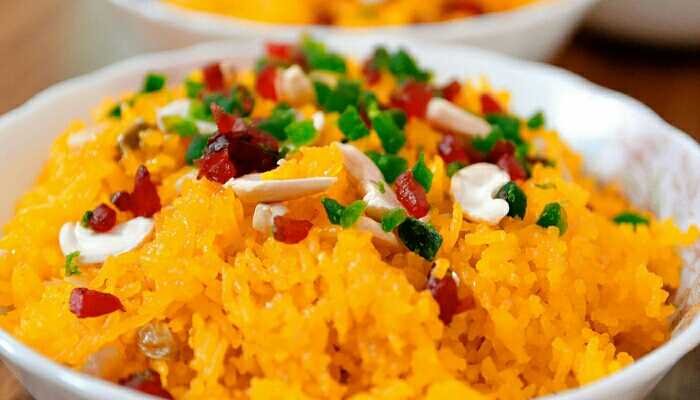 Last but not the least, Zarda, comes with its easiest and quick recipe and can be served on meethi Eid with or after the main course. So this Eid, if all kitchen's workload is on you and you are short of time, then go for quick Zarda recipe – the ultimate savior.