Our generation has sadly fallen a prey of famous worldwide junk food chains. When a child does not feel like eating the healthy food at home, he seeks junk food to satisfy his taste buds. Although these burgers, pizzas, etc. might taste nice to your tongue, they are not at all nutritious for your body.
That is why junk food is to be avoided at a maximum level! As Ramadan has come to us, it's better to have Iftari at home and eat healthy and delicious foods than going out to one of these burger places. Having junk food for sehri, especially, should be avoided. Similarly, these junk food chains always offer such deals which seem to be unavoidable by the public. They charge really less for food they give in a really big quantity! But the more you eat these food items, the more you are harming your own health.
It is better to go for Iftari at well-known restaurants, as I have made a list of the best restaurant Iftar deals in Lahore already. Following are some of the examples of Iftar deals by Junk food chains, which should be avoided as much as possible!
Pizza Hut: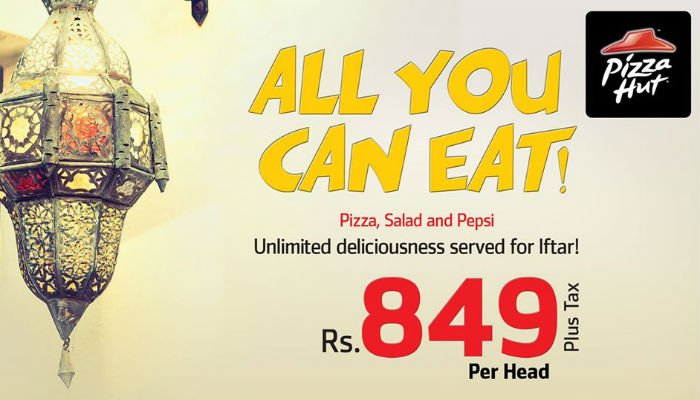 Pizza Hut is offering Pakistanis a deal where the public can come in at Iftar time and they can eat as much as they want to! Unlimited Pizza, Salad and Pepsi are served.
The question is, why would Pizza Hut offer such a  crazy deal? Us people are not hooligans, who can eat an unlimited amount of pizza! However, sadly, some people perhaps out of greed do go to avail such food deals because they believe so much being offered at such a less price is a one in a lifetime offer!
Mcdonalds: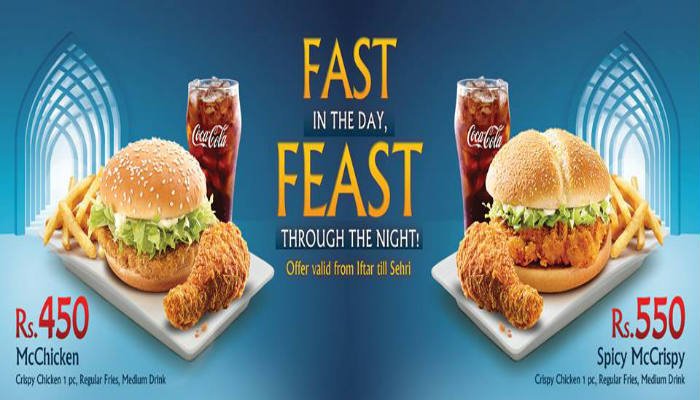 Another stunt to attract people towards them, McDonalds has offered Iftar Deals which are way lesser in price than the normal meals cost! However, their service is not trustworthy. People around Pakistan complain that if they order food from Mcdonalds, it does not reach them in time for Iftar.
Moreover, the food is not fresh and not at all tasty. Rather than going for junk food of this sort, one can always cook delicious burgers at home.
KFC: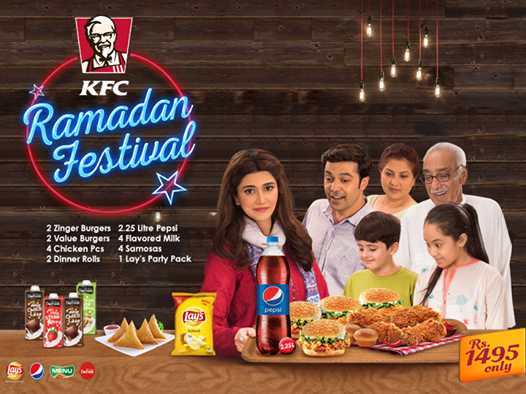 KFC has offered a family festival deal, which appeals to several customers. However, one problem has been observed, that the size of the burgers is smaller than normal and the deal is not, indeed, fulfilling for a whole family!
You can opt for making your own fresh crispy chicken at home with some mouth watering Samosas.
Hardees: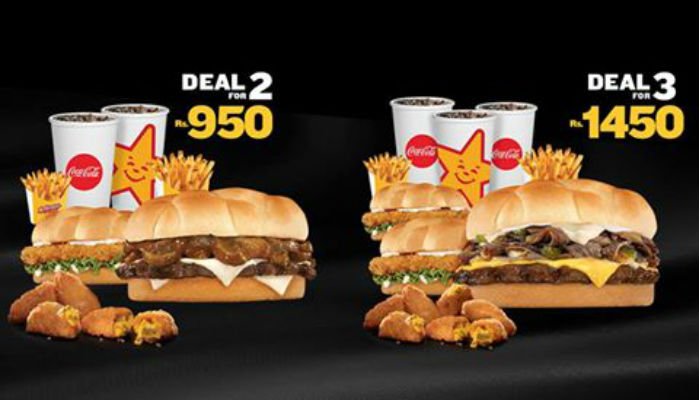 Hardees is the one Junk food chain which offers, perhaps, the best beef burgers in town. But have you really thought over it, are you eating the meat of a cow or a donkey? Not accusing anyone, but don't forget Hardees was once sealed as well! Yikes.
Better to be careful than eating something you're not even sure about, folks.
Dominos:
Not once, but several times, I myself have experienced really bad service by Domino's. You have to wait several hours for the order to be delivered at your home, and when you order this Iftar deal for home, the pizza served is definitely not fresh.
Hence, instead of going through so much trouble, not knowing if you are eating fresh food or not, you should prefer eating healthy and nutritious food at home. Try to avoid burgers, pizzas, and other junk food not only for Iftar, but also on regular days. They lead to obesity, they are not at all fulfilling, and they only cause problems for you!