This is my second Outfit of the Day (OOTD) post, which will consist of two outfits using the same shirt. This will give the readers an idea of how you can re-use the same shirt and pair it up with different things in your wardrobe to create unique looks.
The first outfit is more on the formal, classy side of fashion. This is something you can wear as evening attire. The previous blog post was a casual red outfit for an evening out, but the following is the outfit that I wore on my sister's Sweet Sixteen birthday!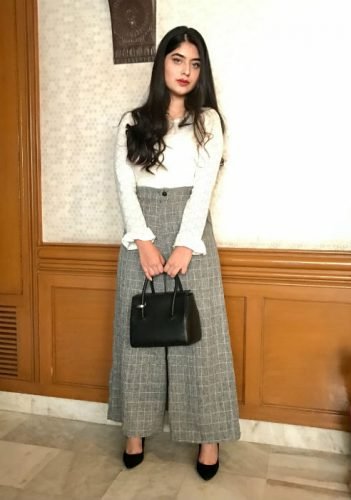 A white lace shirt, with flared grey pants and the classic black heels and bag. Perfectly matched for a formal occasion, looks classy, easy to copy, and I'm sure it'll leave everyone impressed. I know it worked for me, everyone complimented me a lot!
The secret to pulling off an outfit like this is really easy. You get yourself a shirt, preferably in an excellent fitting, tuck your shirt in your flared pants, and put on your favorite pair of heels. Other color combinations which would look amazing following this style would be black and white, or even a black shirt and beige pants. Which one would you follow?
Outfit details:
My OOTD details are as follows:
White lace shirt: Mango
Pants: Zara
Heels: M&S
Bag: Charles & Keith
Well coming down to the birthday, it went well, and the cake was by Cake Monsters. It tasted really nice, and I'm pretty sure I'll be ordering all my cakes from here now, onwards!
An alteration to the outfit
While my outfit above from my sister's birthday is slightly formal, I actually paired up my white shirt with blue pants and flats in order to give it a casual look. Here's my attire for a casual afternoon at a friend's place: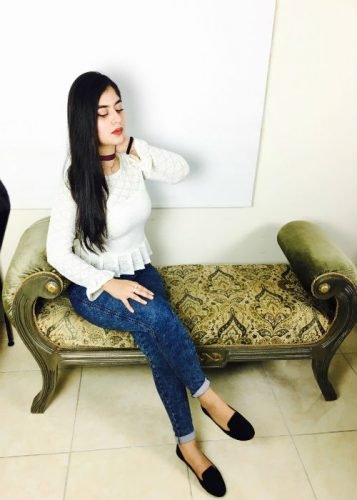 Notice how the simple change of pants changed my entire look. While straight pants give you a slightly formal event look, skinny jeans will transform your outfit into giving it a casual look.
The makeup of the day
Light-colored outfits always call for a comparatively dark makeup look. I feel like coral, and orange lips suit me more than pinks, tell me what you think?
This portrait was taken by the fantastic Basmah Shahid, who literally takes magical photos of people. (She makes you look 1000x better than you look in real life!!!)
Eyes: The modern Renaissance Palette & Better than Love Mascara
Blush: The Morphe 9B
Contour: The Kat Von D Contour Palette
Lips: Kylie's lip kit in Pumpkin
Highlighter: The Carli Bybel Palette