The white stripe on the flag of Pakistan represents non-Muslims who have always remained upfront in serving the country. There are several famous non-Muslim Pakistanis who we know, but there are unknown and numerous non-Muslim Pakistanis who are making us proud by doing things we can't simply imagine.
The one we know belongs to almost every field of life. Their love and dedication for Pakistan make us all proud.
We have compiled a list of a few noteworthy and famous non-Muslim Pakistanis to pay them tribute. There is no sequence or order, so we have put the names randomly.
1- Ardeshir Cowasjee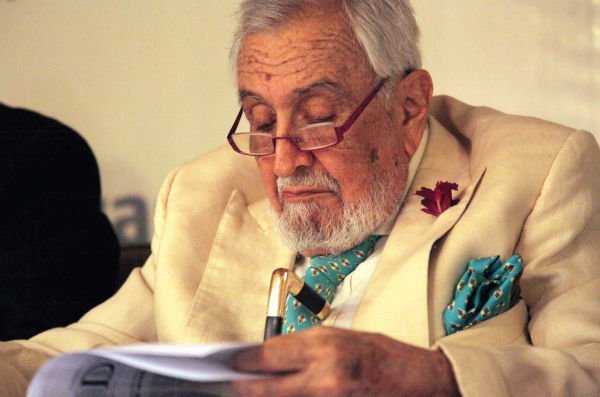 Born in 1926 in Karachi, Ardeshir Cowasjee was famous for being "watchdog –in-chief" among his newspaper colleagues and also known as Karachi's guardian.
Belonging to the Parsi community, he was the most followed columnist in the country who wrote 900 words weekly column in The Dawn newspaper. He was considered a dogged believer in Muhammad Ali Jinnah's Pakistan.
A significant part of his life revolved around writing, but he was also a social activist and a philanthropist how fought his entire life for the education of all and the preservation of trees. His criticism spared no one, and he never feared to write bitterly, criticizing governments, army, or any other influential. As his column was, a wake-up call always spoke to run the country by the rules devised by Quaid –e-Azam Mohammad Ali Jinnah.
2- Dr. Abdus Salam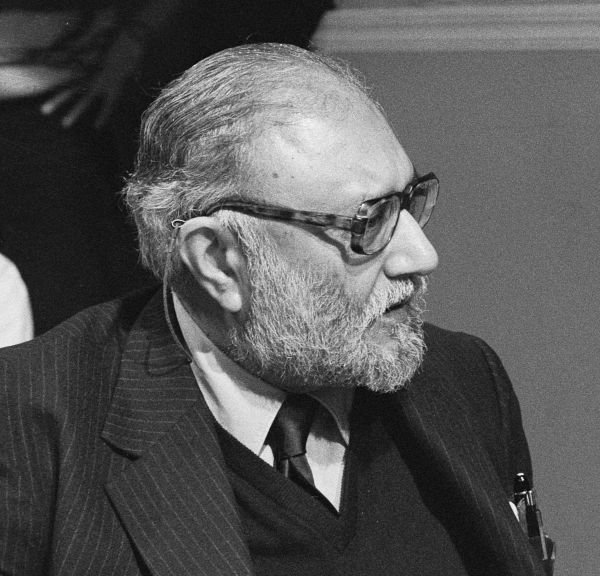 Dr. Abdus Salam was the first Pakistani and the first from an Islamic country to have received the Noble Prize in the field of Physics. He was recognized in 1979 for his electroweak unification theory.
Dr. Salam was born in 1926 in district Jhang in Pakistan, took his early education from Jhang. He served as an advisor to the Ministry of Science and Technology from 1960 – 1974. His contribution to the country's science infrastructures is of immense importance and hence earned him the title "scientific father".
His services for playing an active role in Pakistan's development of nuclear energy and Pakistan's atomic bomb project aren't hidden from anyone.
Later in Zulfikar Ali Bhutto's era, when Ahmedis were declared non-Muslims, he left the country until he died in 1996 at the age of 70.
3- Dr. Mira Phailbus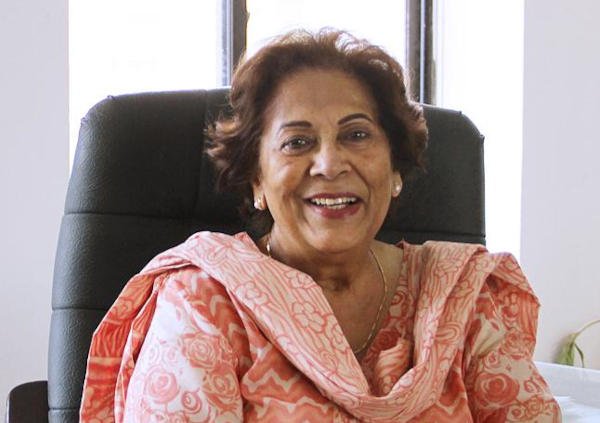 This woman in our list of non-Muslim Pakistanis has been an inspiration for all the women. The longest-serving principal of Kinnaird College, Lahore, is Dr. Mira Phailbus, who joined the college as its head in 1972 for the next 30 years until she retired in 2004. Her immense love for books and education reflects the fact that she turned around the college back to its original status during her tenure.
She is also famous for being a "fighter," and she took a firm stance against the violation of merit on a number of instances. She has the honor of becoming the first woman Ombudsman in Pakistan of Punjab Province.
She has served as the minister of education and minority affairs in Punjab and also served on the boards of various prominent educational institutions.
4- Alvin Robert Cornelius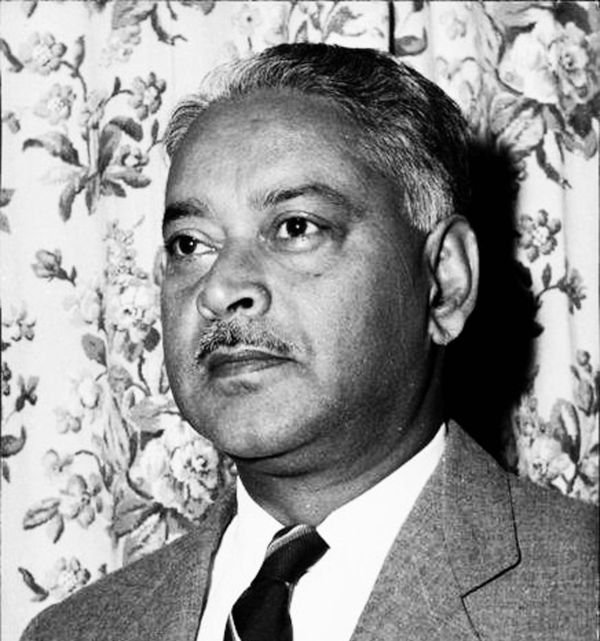 Alvin Robert Cornelius was the first Christian and the 4th Chief Justice of Pakistan during 1960 – 1968. He was born in Agra (India) in 1903, remained assistant commissioner in Punjab, and later joined the legal department in the Lahore High Court.
He played a very active role in Pakistan's independent movement. Being a jurist and philosopher, he wrote several textbooks in Pakistan's legal history. And interestingly, he was one of the Judges who strongly defended Sharia, and it is the result of his efforts that Pakistan's legal institutions carry several Islamic values.
He also served as the law minister in the government of Yahya Khan in 1969. He remained alive until 1991.
5- Sobho Gianchandani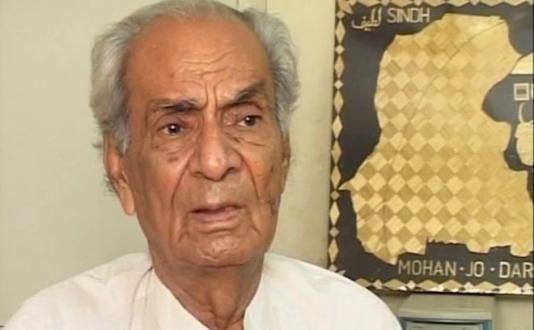 The life of Sobho Gianchandani (1920 – 2014) is full of struggles for freedom and the rule of justice. He was born to a Hindu family in Bundi village near the archeological site of Moenjodaro, studied in a village school, and later became a student of Rabindranath Tagore's school in West Bengal.
In a few years there, he came out as a staunch believer of communism and became Marxist.
He was the first non-Muslim to have received Pakistan's top literary award Kamal-e-Fun.
Throughout his 95 years of life, he tirelessly worked for the light at the end of the tunnel, remained hopeful until he died.
6- Jharna Basak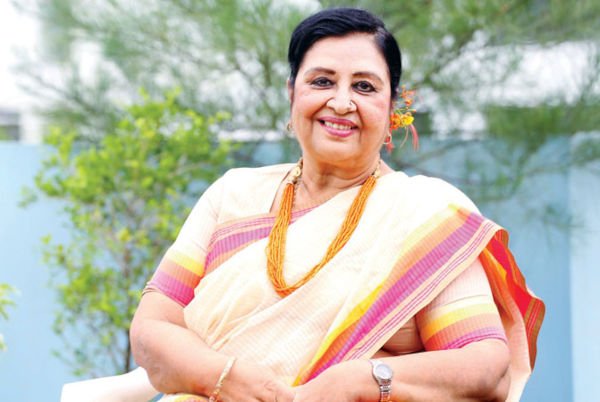 Jharna Basak, also known as Shabnam, was born in 1942 in Dhaka. She moved to Pakistan in 1968 for her Lollywood debut. As the subcontinent's first superstar, she performed in nearly 180 Urdu and Bengali films and this is why makes to our list of non-Muslim Pakistanis.
Together with Superstar Nadeem and Waheed Murad, she has given the Pakistani audience some of the most popular movies ever produced in Lollywood, including "Aeina".
She ruled Pakistan's film for three decades.
Shabnam moved to her hometown in the late 1990s along with her family after suffering for years of an ordeal resulting from brutal gang rape in 1978 that happened in front of her son and husband Robin Ghosh, a famous Pakistani musician. We are truly sorry for what happened to our star, and our words can't describe the pain she has had.
7- Benjamin Sisters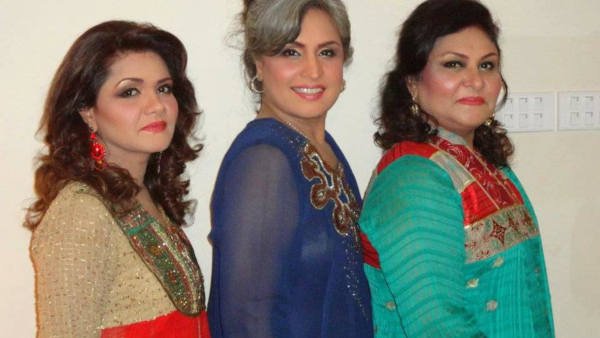 Benjamin Sisters, a group of the trio, was among the first singers that performed on Pakistan Television. Shabana, Beena, and Nareesa, the daughters of Benjamin Victor, inherited this passion and skill from their father, who played xylophone. He encouraged the girls to sing at a very early age who started performing on Sundays at The Christ Church. Later, Javed Allah Ditta, a famous sitar player, introduced them to Pakistan Television, where they reached the heights of fame in Pakistan and Northern India.
During 1968 – 1987, they sang some famous songs on PTV, and one of the unique things about them was they sang in synchronization as one voice.
8- Deepak Parwani
Deepak Parwani belongs to the Hindu-Sindhi community of Pakistan who was born in 1973 in Sindh. He is the country's famous fashion icon and an actor who designs and makes expensive clothes for men and women.
As one of the most influential dress designers in the country, he has received numerous awards on national and international forums for his innovative dress designing. He has also made it to the Guinness World Record for creating the world's largest kurta that weighs 800kg. It is 101 feet tall and almost 59 feet wide.
9- Justice Rana Bhagwandas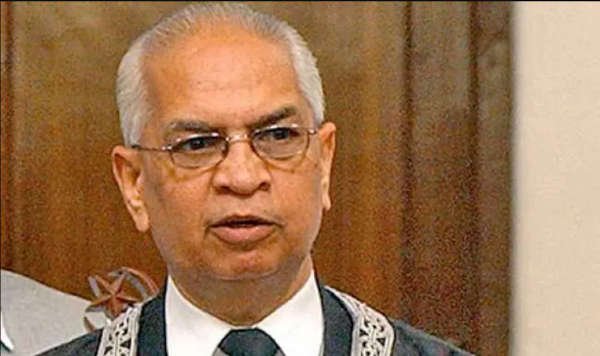 Rana Bhagwandas was also a non-Muslim Pakistani and was born in 1942 until 2015. He was also a jurist and the first Hindu Chief Justice of Pakistan. Apart from this, he has served the country on various other public seats, including the Chairman of the Federal Public Service Commission.
A number of parliamentarians and public figures praised him as a believer of merit and remembered him as someone who held himself high throughout his career.
10- Danish Kaneria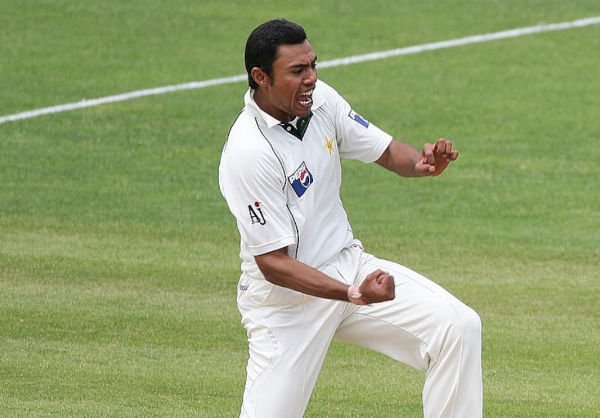 Danish Parabha Shanker Kaneria, born in 1980, belongs to the Hindu community of Pakistan who has served the country at the international level by playing first-class cricket for Pakistan.
Although his career suffered a major blow when he found himself deep into the ocean of corruption and match-fixing and later banned for life, he is a spin bowler with 261 wickets under his belt, 25 more than the legend cricketer and spin magician Abdul Qadir.
This list of famous non-Muslim Pakistanis is unending, and there are a number of figures who have and are serving the country in a significant way. Below we are mentioning a few other names who are making us all proud.
Aban Marker Kabraji (Environmentalist)
Air Commodore Władysław Józef Marian Turowicz (Polish-Pakistani military scientist)
Air Vice-Marshal Eric Gordan Hall (Fighter pilot)
Anil Dalpat (cricketer)
Antao D'Souza (Cricketer)
Anthony Theodore Lobo (Pakistani Bishop)
Arthur Nayyar (Playback singer)
Bapsi Sidhwa (Renowned Novelist)
Byram Dinshawji Avari (Owner of Avari hotels – Pakistan)
Chettan Mal Arwani (Politician)
Clement Shahbaz Bhatti (Politician)
Deena M. Mistri (Educationist)
Dewan Sachal Lakhwani (Writer)
Dr Faridoon Sethna (Gynecologists)
Group Captain Cecil Chaudhry (Veteran fighter pilot and human right activist)
Harcharan Singh (Army)
Hilda Saeed (Activist, Journalist, Educationist)
Hmean Dass (Politician)
Indu Mitha (Classical dancer)
Irene Perveen (Playback singer)
J.C Anand (film producer)
Jack Britto (Hockey player)
Jagan Nath Azad (Urdu poet)
Jamshed Nusserwanjee Mehta (Politician)
Jamsheed Kaikobad Ardeshir Marker (Pakisatni diplomat)
Julius Salik (Activist)
Justice Rustam Sohrabji (Supreme court judge)
Khatumal Jeevan (Politician)
Louis John Pinto a.k.a. Gumby (Music artist)
Major General (Retd) Kaized Maneck Sopariwala (Army)
Minocher Bhandara (Politician)
Murlidhar Gangwani (Businessman)
Naveen Parwani (Pakistani snooker player)
Satish Anand (Owner of everready group of companies)
Squadron Leader Peter Christy (Fighter pilot)
Sunita Marshall (Actor)
Sunny Benjamin John (Singer)
Wing Commander Mervyn Leslie Middlecoat (Fighter pilot)
Zeeshan Labh Masih (Judge)